Don't have the ability to hire an in-house controller or accounting team? Leave your accounting to the professionals at Tamara Rice-Rose Certified Public Accountant. We'll tailor our capabilities around your needs and provide you with the peace of mind you'll only get from a tenured specialist. Our capabilities include:
Bookkeeping:

Hand your bookkeeping in Irvine, KY over to our bookkeepers, and we'll make sure everything is balanced, well-maintained and transparently recorded. We'll track accounts payable/receivable, make sure your accounts are reconciled and remitted in a timely manner, and more.

Payroll services:

In addition to filing quarterly payroll taxes, we can assist you with general payroll service in Irvine, KY. This includes onboarding new employees and filing appropriate payroll paperwork, running payroll during pay periods, administering special and vacation pay, and anything else needed to keep your workforce paid in full and on time.

QuickBooks Pro advising:

Looking to implement QuickBooks pro, to maintain your business' finances at a higher level? We'll be glad to set up this system for you and can train your staff in the basics. We can also provide customized solutions for any accounting needs you may have through QuickBooks.

Compilation reporting:

Need to get a clear picture of your financials? We provide complete compilation reporting to give you the information you need to succeed. We can provide compilation reports in a timely manner, so you've got the quantifiable information you need about the financial health of your business.

Local government auditing:

Need assistance executing an audit? We have the seasoned expertise needed to ensure your audit is thorough, informative and insightful.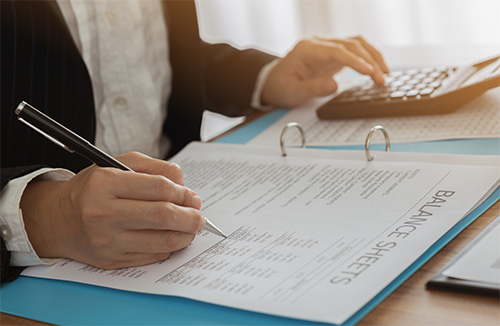 Accounting Services
To get the very best oversight for your business' accounting, payroll services, or tax preparation in Irvine, Estill County, West Irvine, Lexington, KY, make the choice to contact Tamara Rice-Rose Certified Public Accountant today at 606-723-1935. We measure our success by the success of our clients, which drives our bookkeepers to always meet your needs and highest expectations. Get started with us today.
Contact Us Today!